Sharon gained a Southern Regional Diploma in 3 Dimensional Design/Jewellery at Portsmouth College of Art and design (before it became part of Portsmouth University), becoming a technician and teaching part time there after graduating. While a student she achieved a second and third placing in the National Platinum completion sponsored by Ayrton metals and the platinum shop in Bond Street who went on to commission several pieces from her. As a post graduate she was also a finalist in the mixed media section making a platinum 18ct and diamond brooch.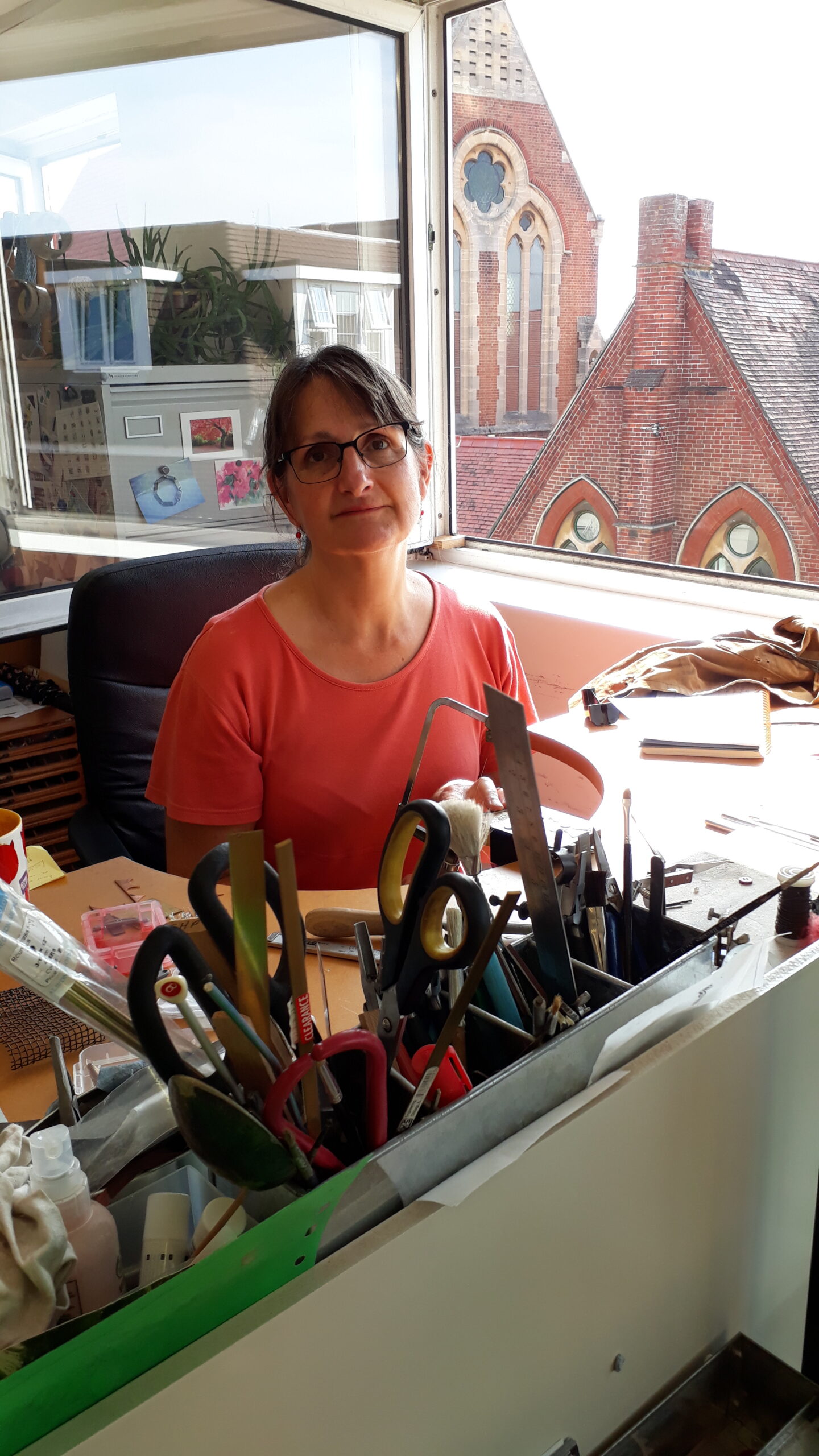 Sharon has been a professional jeweller for 30 years while also having family commitments. In between 2000 and 2010 she was teaching part-time for The South Downs College on their NCFE Jewellery courses at all 3 levels and completed a teaching certificate in post 16 education.
Until December 2011 Sharon shared a lovely workshop at making Space in Leigh Park and she is still teaching courses in their main jewellery workshop.
Sharon's work uses varied techniques from forging and woven wire to Keum bo with a lot of emphasis on surface texture and patterns. Her work can be found locally and she exhibits regularly with Crafts in the Tower , at the Square Tower Old Portsmouth on the Forth Sunday of every month and pops up with the Southsea Greenhouse. Sharon is also a member of the Association of contemporary Jewellery and exhibits with them as part of their Wessex group.